News
35th Nordic Congress of Dermatology & Venereology
Welcome to the 35th Nordic Congress of Dermatology & Venereology, April 19–22, 2022
---
Nordic Course on Laser Dermatology
Nordic Course on Laser Dermatology (NDA course) is postponed.
---
NDA Research grant 2020
NDA Research grant 2020 was open for application until Oct. 30th, 2020.
Residents in dermatology and venereology and recently approved specialist dermatologists working in Nordic countries were eligible to apply, and research projects investigating dermatological diseases with few funding possibilities and planned Nordic collaboration were considered advantageous.
NDA research committee evaluated the applications according to their clinical and scientific importance and feasibility. The research committee received several applications from Finland, Sweden, and Denmark, and the proposed research projects were found to be in general of high quality and research objectives were considered clinically and scientifically relevant. A few projects included Nordic collaboration.
The following two Nordic applicants and PhD-research projects were selected as grant recipients Dec. 8th, 2020:
Kristina Viiklepp (Finland): Classical pathway of complement system in cutaneous squamous cell carcinoma
Philip Curman (Sweden): Development of novel treatments for a rare severe skin condition: Darier disease.
Both grant receivers received 30,000 SEK, and will present an update and preliminary results of their research projects to the NDA board for publication on the NDA website and in Forum for Nordic Dermato-Venereology within one year.
NDA board and NDA research committee congratulates the grant receivers and wishes all the applicants success with their research projects!
---
7th Nordic Course on Skin Surgery – Postponed until further notice
Due to the current travel and meeting restrictions, course organizers Robert Gniadecki, Gregor Jemec and John Paoli have been forced to postpone the 7th Nordic Course on Skin Surgery until it is viable to hold the meeting live in Copenhagen again as in past years. For more info, please visit:  http://nordicdermatologycourses.org/nordic-course-on-skin-surgery/

---
5th Nordic Dermoscopy Course – VIRTUAL – January 15, 2021
Due to the uncertainties induced by the COVID-19 situation where many participants are unable to travel, we have decided to make the 5th Nordic Dermoscopy Course virtual including pre-recorded sessions and quizzes followed by a live full-day webinar on January 15, 2021. Registered participants will be sent more detailed information about the course once we get closer to the date. We hope for your understanding regarding the difficult decision of changing the course to a virtual meeting.

---
Research Grant from Nordic Dermatology Association: Apply now!
Nordic Dermatology Association (NDA) has now opened the application process for a NDA Research Grant of 60,000 SEK. Read more here
---
NDA Newsletter
Nordic dermatology is alive and well
The covid-19 pandemic has changed the way we practice and meet. Nearly all recent scientific and administrative meetings in the Nordic national societies of dermatology and venereology have been held digitally on Zoom or similar web-based platforms. We have all learned how to adapt.
The board of the Nordic Dermatology Association was scheduled to meet at Kastrup on March 27, but that meeting had to be cancelled. Instead, the NDA board held a digital meeting on Zoom on September 23 discussing several items concerning Nordic cooperation in our specialty.
Read More
---
3rd Nordic Course in Virtual Dermatopathology: October 22–23, 2020 online – Registration is now closed!
The course has been moved online due to the Covid-19 pandemic.
https://nordicdermatology.com/nivdp-welcome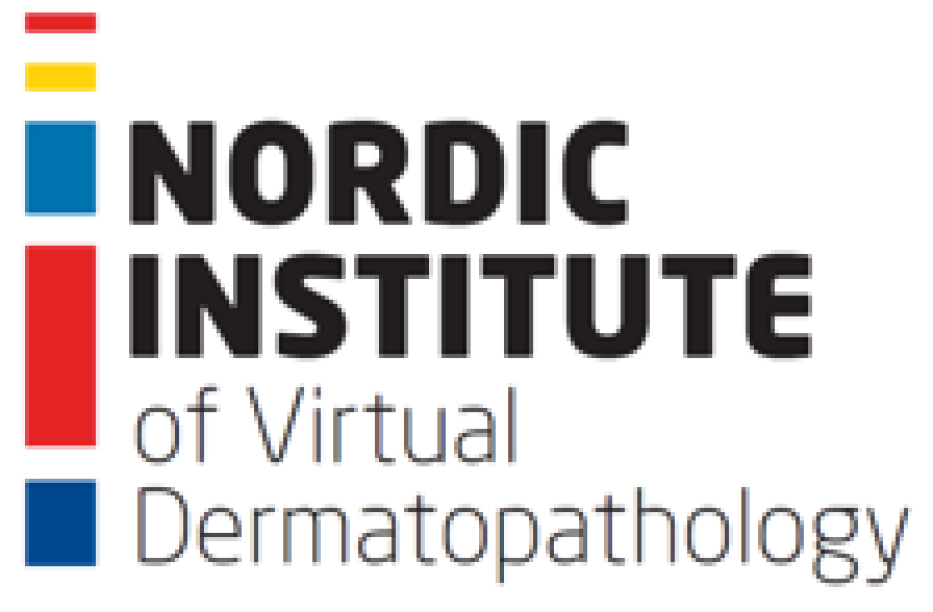 ---
5th Nordic Dermoscopy Course: NEW DATES – January 14–15, 2021
---
The Icelandic Dermatological Society has new Board members
---
News archive »