Open for application August 1 – October 10!
For the second consecutive year, the Nordic Dermatology Association (NDA) will offer our NDA Research Grant 2021 (60,000 SEK). Applications will be admitted starting on August 1, 2021. The grant will be given to one resident in dermatology and venereology or a recently approved specialist dermatologist (or split between two), working in a Nordic country and who has not yet defended their doctoral thesis but is either a PhD student or a clinician involved in a research project.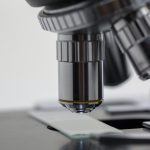 Research projects on dermatological diseases with few funding possibilities and planned Nordic collaboration are considered advantageous.
The applications will be evaluated by the NDA Research Committee according to their clinical and scientific importance and feasibility.
Applications should be written in English and sent as a single pdf-file including:
Short CV, including a list of publications (if any).
Short research plan, maximum 3 pages including references.
Short description of how the grant will be utilized
Researchers receiving an NDA Research Grant are expected to present a short report including an update and preliminary results of their research project to the NDA board for publication on the NDA website www.nordicdermatology.com and in Forum for Nordic Dermato-Venereology within one year.
Applications can be sent between August 1 and September 12, 2021 to: info@nordicdermatology.com.
John Paoli Teea Salmi
NDA President NDA Research Committee Chair